Importance of Extractor:
Using an exhaust fan when cutting to improve cutting effect. Dust can be cleaned quickly.
Exhaust fan on the top reduces smoke, which may darken the leather.
The bottom exhaust fan together with the hollowed work stage will clean the fragments quickly and also stuck the leather closely on the worktable.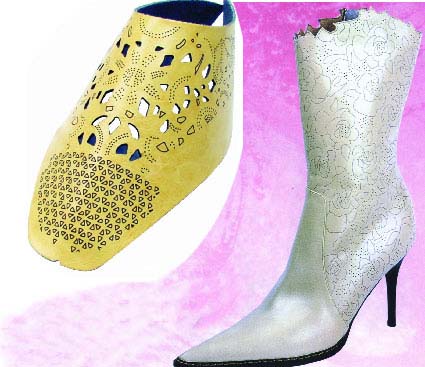 Leather Marking
Most of the shoe-making factories are still using coining for patterns.
Laser are much more convenient and environmental friendly than embossing.
Laser can also hollow out the leather.
Laser marking and laser hollowing could be done at the same time.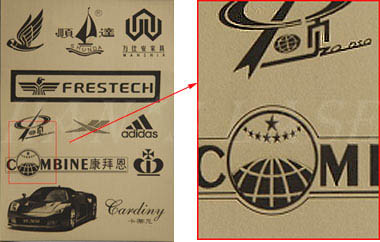 Soles
Laser marking on shoe soles for decoration and labeling.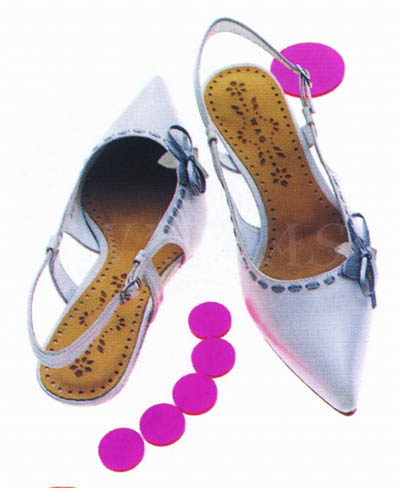 Heels
Laser marking over heals. Fashion and beautiful.