The regular spread of the dots makes the pictures engraved all the more pleasing, attractive and artistic;
Due to the fade proof and lasting quality of the pictures in crystal, the pictures will departs of your best memories and collections
The rapid development of laser technology is well applied to produce strictly precise markings and scales on glass and optical units nowadays. Besides surface processing capacity, laser can also engrave inside glass crystals or acrylic cubes.
Application
Glass Sub-surface engraving for the trade fof interior or outside architecture, photography and mirrors;
Crystal and glass sub-surface engraving for craftworks and souvenirs;
Tourist sites, hotels, and galleries;
Enterprises who need to engrave pictures and letters in the sub-surface of transparent packages of their products such as mobile keyboards, transparent and membranous theca, ceramic glazes and etc...
3D Laser Crystal Samples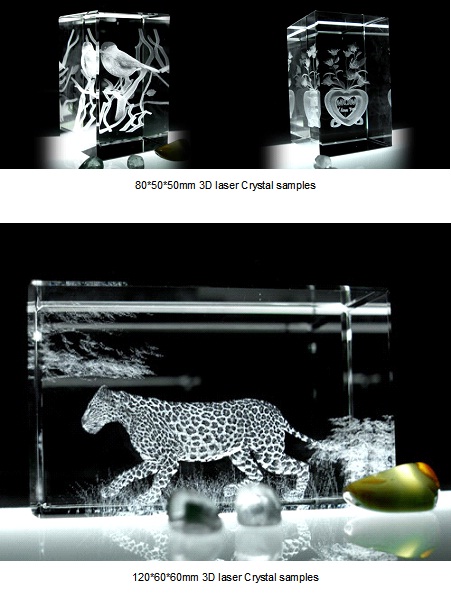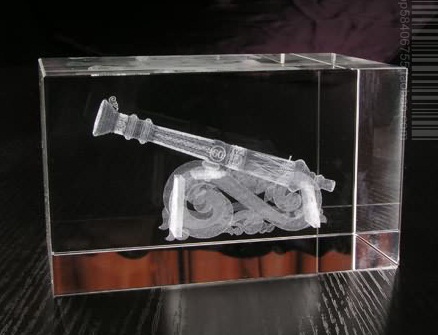 Laser Crystal Box