It has many advantages, such as high engraving speed, exquisite engraving picture, good stability, more smaller, more saving energy and no pollution .The machine software developed by our company can make the crystal engraved more beautiful.
CRYSLOVE B1/ CRYSLOVE B2 Part
(1)Main body:Laser Emmiter,Power supply box,Work Panel, and wiring electrocircuit。
(2)Controlling system:pc or notebook USB control
Applications and materials
Craftwork, souvenir, photography for tourism, hotel, gallery.,etc.
Crystal crafts, glass, some kind of polymethyl methacrylate, and other transparent materials.
Jing Chuang Cryslove B1/B2 3D Crystal Laser Samples
3D Laser Crystal Samples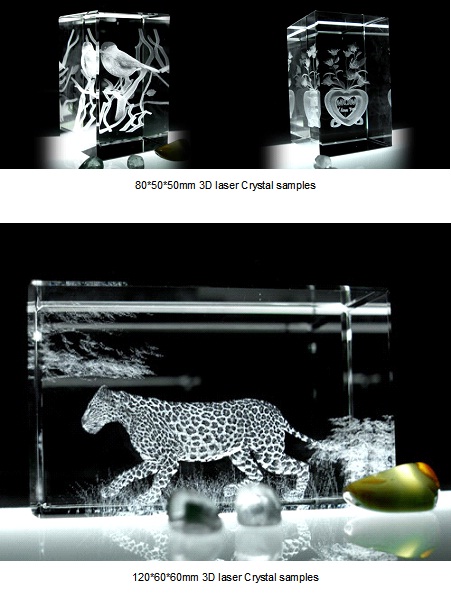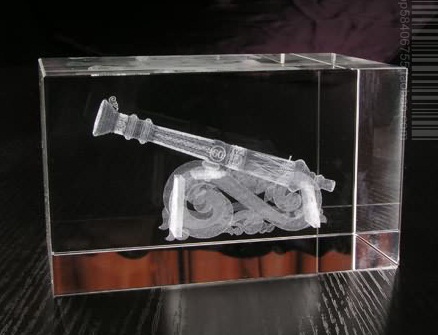 Laser Crystal Box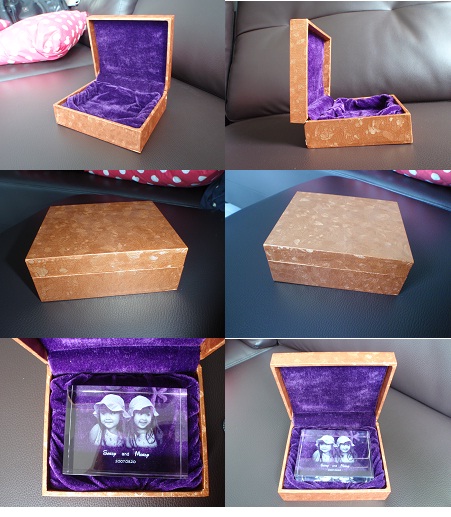 Technical Specification